We feel deeply grateful for those who trusted and allowed us to tell their stories. These are some of those stories.
The HARDEST HIT (2018)
schizophrenia, The voices in my head (2017)
Even though Irish people are becoming more open to talking about mental health, most conversations centre on depression and anxiety, with conditions like schizophrenia remaining taboo. In this documentary, 6 young Irish people living with schizophrenia allow us to see how, in their own ways, they are managing the condition and taking control rather than letting it control them. They do this by showing us their daily lives, struggles and triumphs while living with schizophrenia.
PETER MC VERRY, A VIEW FROM THE BASEMENT (2016)
For the past 40 years, human rights activist and Jesuit priest Peter McVerry has fought against the devastation of addiction and homelessness in Dublin. 70-year-old McVerry looks back on his life's work in this documentary which also interviews with survivors who have made it through to tell their own stories.



A very personal and honest look at what it's like to be a traveller in Ireland today from actor John Connors- best known as Love Hate's Patrick the pipe bomb maker. This very personal documentary takes us on a journey to tackle the truth about the way travellers are seen by others, and questions why the prejudice towards Travellers is the "last acceptable form of racism in Ireland".
WHAT IN THE WORLD, RTE1. El Salvador and Venezuela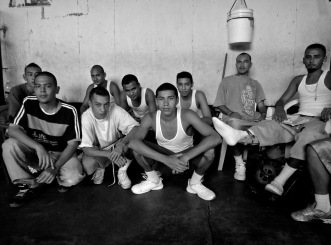 This started out as a story Olympic silver medallist John Joe Nevin's move to professional boxing. His first professional win was on St Patrick's 2014 in Boston. Two weeks later both his legs were broken in an assault. Filmed and directed over a year by Kim Bartley, this turned out to be an extraordinarily challenging time in John Joe's life. Making this documentary an the incredible story of his comeback against the odds