Our Team
As a small company, Frontline Films has developed strong relationships over the years with freelancers and other filmmakers, here are some of the people regularly involved in our productions:
DIRECTOR & DOP
Kim Bartley is an experienced and passionate documentary maker.
Kim Bartley's Website:
https://kimbartley.wordpress.com/productions/
PRODUCER
Aoife Kavanagh is an accomplished producer, researcher and journalist with 20 years' experience researching, writing and producing quality content. Aoife has excellent instincts for compelling stories and characters and her work consistently focuses on human rights, social affairs and extraordinary personal stories. She has developed a number of projects for Frontline Films and has worked as producer on most of the company's productions.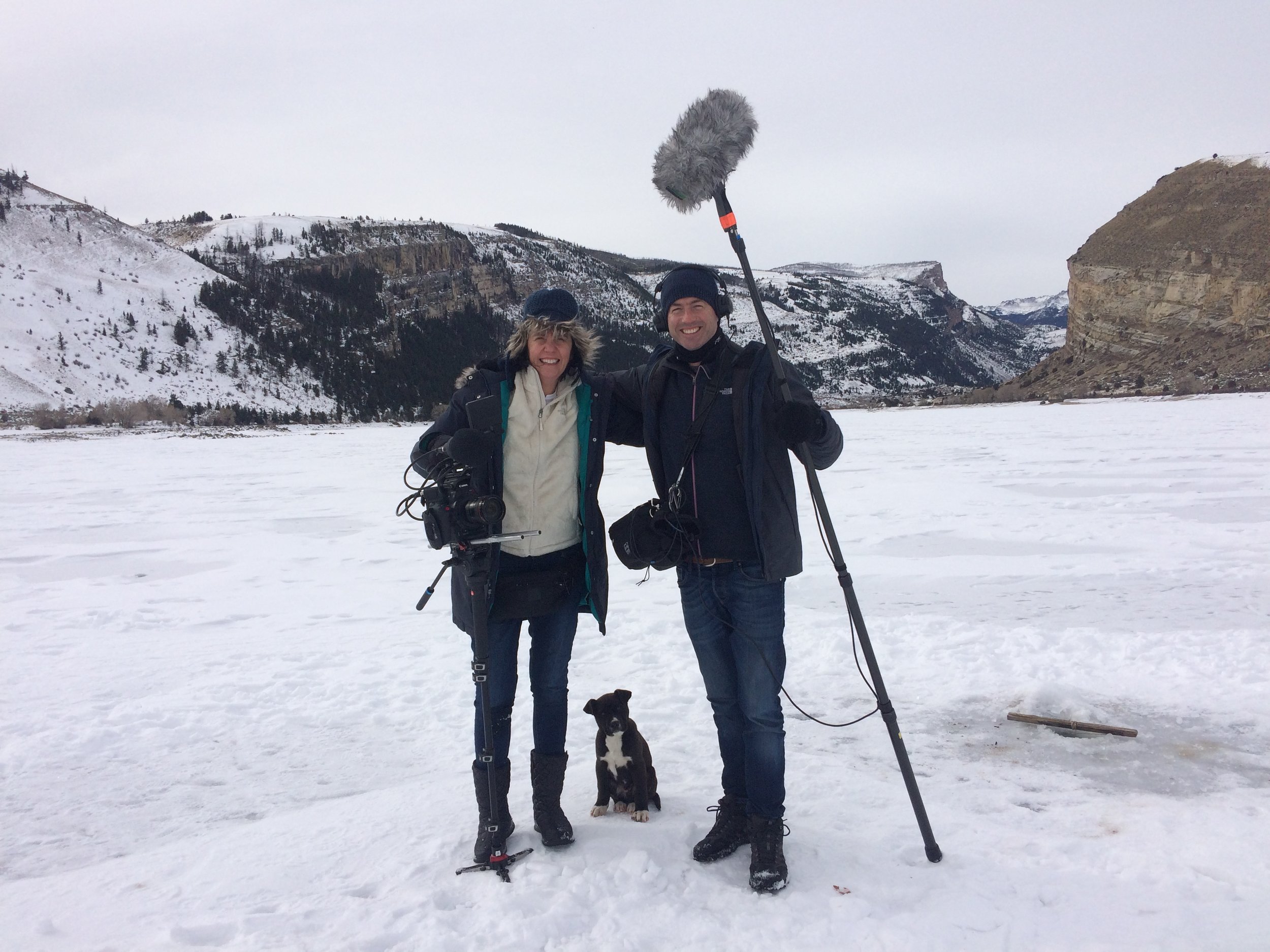 SOUND RECORDIST
Colm O'Meara has worked as a location sound recordist since 2001. Most of his work is TV documentary with a number of documentary feature credits including Alex Gibney's NO STONE UNTURNED, MEA MAXIMA CULPA and Pamela Drynan's WHERE I AM. He has worked with director Kim Bartley on each of her documentaries for the last 10 years.
Megan is a recent IADT graduate. She has worked in various roles for Frontline including production manager, researcher and additional camera operator. She continues to work as a freelancer for Frontline while also working for documentary production company, Crossing the Line Productions.
She is currently a production manager and additional shooting director on Frontline's year long observational documentary with the Cork Life Centre.
ROSS BARTLEY
With over 18 year experience in the field, Ross Bartley is one of Ireland's leading freelance cameramen and directors specialising in travel, wildlife and observational documentaries. As one of the original founders of Frontline Films Ross still works regularly with the company although his first love is wildlife filming.
PAUL MULLEN
EDITOR
Paul is a freelance editor who has been editing in Ireland for over 15 years. His work spans many disciplines including feature films, documentaries, TV shows and commercials. Previous work includes the multi award winning feature film 'Once'. He is currently working on Frontline Film's feature documentary Pure Grit with Kim.
JANICE TOOMEY
EDITOR
Janice is an accomplished in-house editor with Windmill Lane and has over 15 years post-production experience. Janice excels in cutting factual documentaries and enjoys creative collaborations having worked on many projects over the years with director Kim Bartley, they are currently working on a year long observational documentary with the Cork Life Centre.